Mountain View Music Association is pleased to support local music students with their Financial Aid Fund.  See below for details!
Register For Group Or Private Classes Now!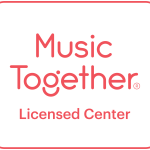 Music Together Program Is Now Underway!
Join us for our new program for baby to five-year-old students and their parents!
Demo classes will be held at our MVM location on E. Main Street on Nov. 14, 29, and Dec. 7 at 10:00-10:45 am.  For following classes, we are taking registration for 10:00-10:45 am Monday, Tuesday, Wednesday, Thursday, and Saturday mornings, as well as Monday and Wednesday afternoons 5:00-5:45 pm. Go to the tab above to register.  Demo classes are free, and following classes will be $180/10 sessions.  
SPECIAL PROMOTION
Siblings free for this kick-off semester.  Don't miss out: register today!
For in-depth information about the program and its benefits, visit the official site here.
Our music school offers a variety of groups to learn music and sharpen your skills. If you prefer private lessons, we have what to offer you and your children.

Mountain View Music Welcomes Shenandoah Singer's Company
MVMA is pleased to welcome the Shenandoah Singer's Company!  The Company is a non-competitive performance group for elementary age girls.  Their aim is to boost the confidence of young girls by supporting their love for singing and dancing, and they are excited to work with the girls of this community!
Visit them at their website!
Mountain View Music is a teaching and performing arts venue. Our goal is to become a premiere center of musical and artistic excellence for the northern Shenandoah Valley. This takes many forms, including instrumental and vocal lessons, group classes (music, dance, theater), ensembles, master classes, workshops, performance opportunities, competitions, community partnerships, outreach, and scholarship programs. In addition, we provide a beautiful event/recital space available for rent to outside groups and organizations for such events as student recitals, corporate gatherings, non-profit fundraisers, movie screenings, and themed "jam nights.""
Mountain View Music Association is pleased to support the music students of Front Royal with their Financial Aid Fund.  Every year, the MVMA Board accepts applications from families in need and is able to offer full- and partial-scholarships to young musicians in the area.  You can now help us in our support of young aspiring musicians!